The AgriCow pendulum cow brush offers maximised productivity from a dairy herd by optimising animal health and welfare, it is scientifically proven to increase milk yields by 1kg day 
Studies on the use of this specific cow brush by Agri Cow, on commercial dairy farms in Europe have proven this cow brush fulfills the inquisitive and social requirements of cattle, with scratching stimulating circulation, and increasing animal health and welfare. This in turn generated an average milk increase across the herd of 1kg per day. 
The AgriCow pendulum cow brush is unique from any other featuring a one metre long brush head contoured specifically for the maximum amount of contact with the cow. The motor being 50% stronger and the brush head almost twice as long as any other on the market means your cows get more brush for your money, leaving your cows in top condition everyday of the week.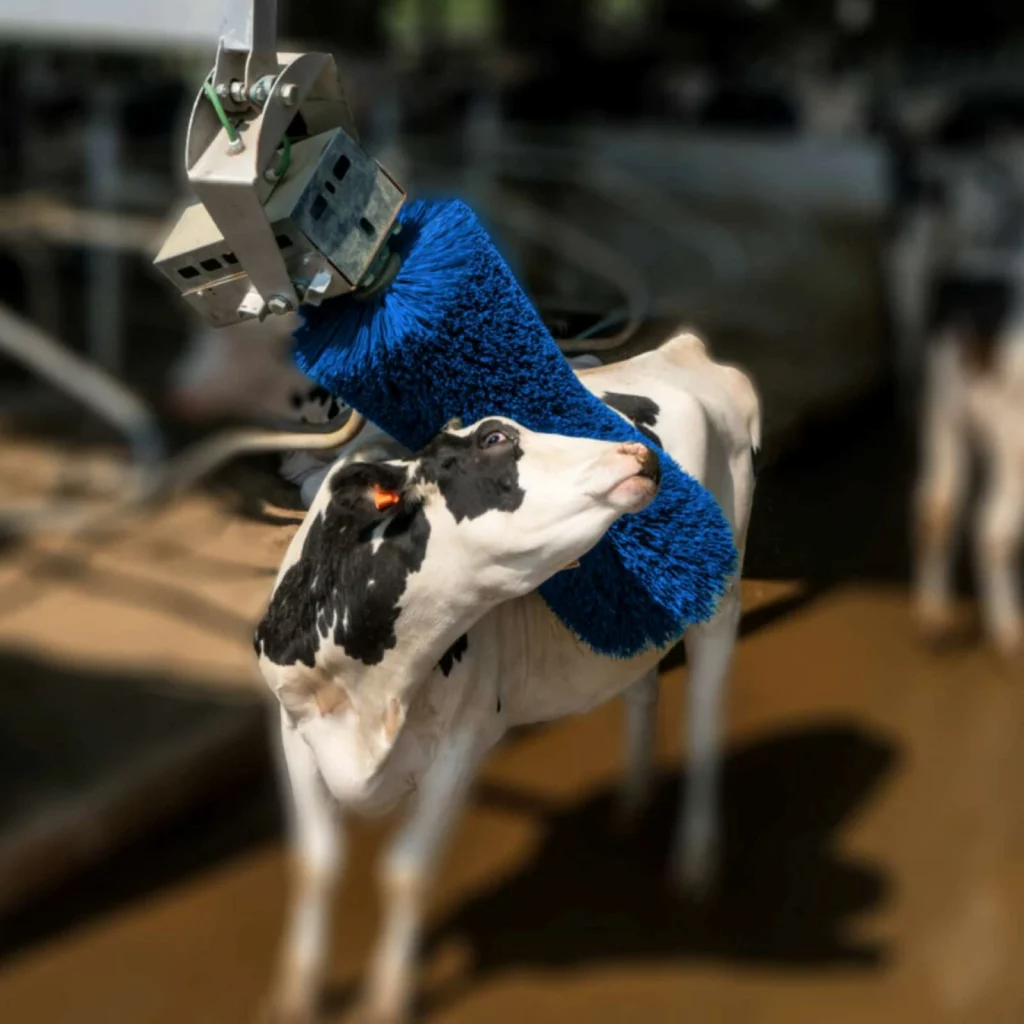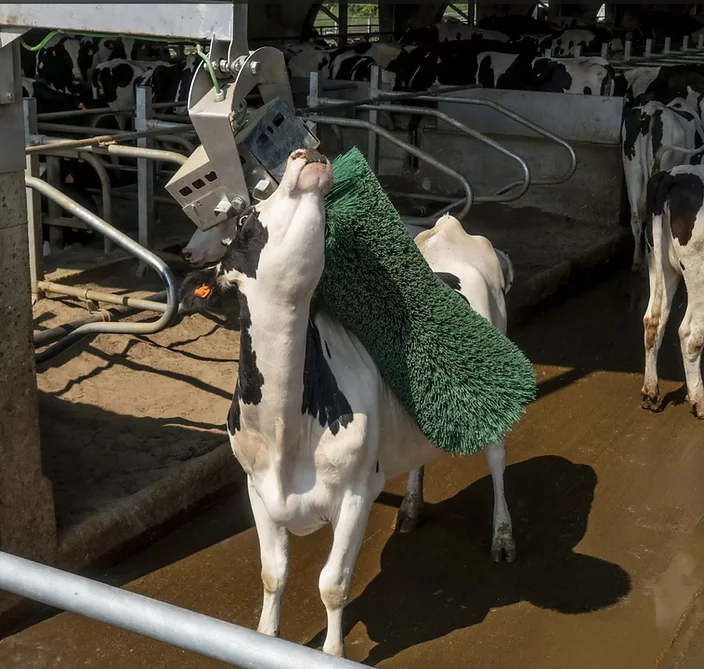 Requires a standard 13amp socket for electrical supply
1.55KW Motor
1m Long contoured brush
Available in a range of colours 
Swivel Brackets in stock which allows the brush to be swung into the wall, providing access to passing machinery
Cattle Enrichment satisfying the cows natural need for scratching
Help to reduce stress and increase comfort of the animal indoors
The brush is programmed to rotate in the opposite way in the event of excess resistance, ensuring it delivers for every cow.
Why our cow brush is the best on the market
The contour and length of the brush reaches every part of the animals body
Long lasting
Brush head almost 2x longer than any other on the market 
50% more powerful than any other on the market 
Download the latest resources and datasheets here