Our custom-built calf range offers standardised and bespoke calf products for maximum comfort, coming in a large range of sizes depending on what you require for all your calf needs.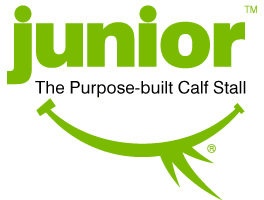 Training junior livestock on a dairy farm is critical to their health and integration into the main herd. Junior cubicles which are too small for the stock will give them a negative experience, impeding their growth, health and welfare in the short term as well as creating a fear of cubicles in the long term. We help to ensure that the right sized cubicle is provided for your junior stock, with a variety of sizes to suit all age groups.
The junior range of mattresses are 35mm Latex foam under mattress or can be our effective Pasture Mat design consisting of the rubber crumb filled under-mattress with an alternative Heifer Cover, which is a black latex coated top cover designed to prevent young heifers from licking the cover surface, this cover is gentle on the animal and remains much dryer and cleaner than rubber.
Download our brochures and data sheets here